Murf/Murw Festival 2023
29 September - 1 October
Music - Fine Art - Film - Performance
interdisciplinary festival for experimental art
Line-up Murf/Murw festival
TIP: Use the Timesquare app for the most up-to-date timetable. Changes can still occur in the program—consult the app for the latest updates. Here is a link.
The surprising effect between the guitar, the mandolin and the wide range of Paqui's voice.
Location: Theater de Nieuwe Vorst
A Dialogue on Anything Whatever 1.
Daan Keij & Inigo Wilkins
A dialogue between two philosophers: Daan Keij, with a passion for punk, and Inigo Wilkins, a researcher of noise. These two genres challenge coherence, consistency, and predictability. Can their philosophies embrace chaos?
Location: Theater de Nieuwe Vorst
15' | China | 2023 Dreamy fairytale about a cat in a long black coat.
Experimental baritone guitar and drum duo create a minimalistic and visually captivating musical performance.
Als uw gat maar lacht (If yes, okay)
The Spijkerbergs are an absurdly rich family, but they are also richly absurd.
A collage of a family portrait, while sleeping, printed on textile.
Day: Friday, Saturday, Sunday
We scan the other to investigate what is happening behind the curtain. Sometimes the various emotions ripple so lightly beneath the surface that the core seems fluid, while at other times, the other is like a house with the shutters closed.
Day: Friday, Saturday, Sunday
This debut album is filled with angular, exciting, and rhythmically organized sounds.
A sonic exploration of a concrete jungle in eternal motion.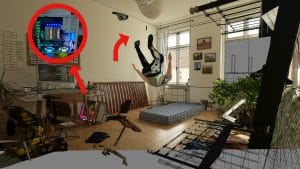 13' | Germany | 2023 A very comical examination of how long it takes before your digital copy has learned a backflip using AI.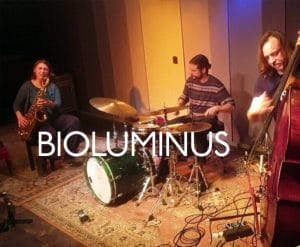 Triumphant improvisation trio captivates with groundbreaking sound.
Black Cloud (Disappearance of Humanity)
To be the darkside of human behaviour in our destructionprocess of the biosphere
Day: Friday, Saturday, Sunday
Location: Theater de Nieuwe Vorst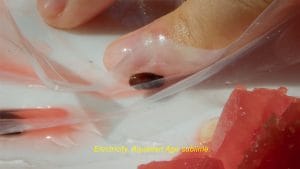 13' | Thailand | 2023 This colorful film is a vivid print of the confusing times in which we live.
16' | Brasil | 2023 A wacky transformation of sensual bodies.
Through his charisma, DJ Check Bestanden turns the darkest industrial into a heavenly symphony.
An experimental 4-piece DIY band with two drum kits made from junk and found percussion instruments.
Location: Theater de Nieuwe Vorst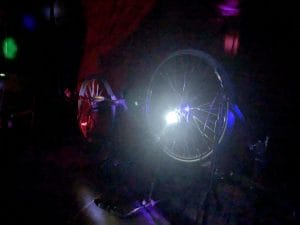 Luka Schuurman & David Knap
In 'Cycles', Schuurman and Knap explore the rhythms in the bike and the sounds of the city of Tilburg.
Day: Friday, Saturday, Sunday
A revised lineup and an adapted setup that reflected technological changes.
Location: Theater de Nieuwe Vorst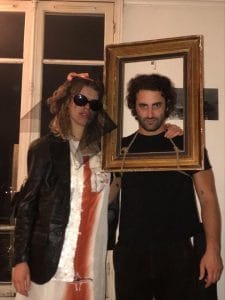 Rosie Sommers & Eugène Blove
Eugène Blove and Rosie Sommers host The Cult of Death or The Death of Cult, burning your self-help books, resurrect the dark habits that crawl underneath the surface of our well-being.
Location: Theater de Nieuwe Vorst
A sweaty nightclub where the sun doesn't rise.
Still sounds and voices are not primary - though the message is.
Their future includes new recordings and live performances featuring turntablism and visual effects.
Location: Theater de Nieuwe Vorst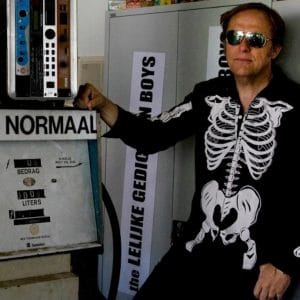 Godfather of the experimental cumbias.
Raw experimental jazz that challenges the listeners.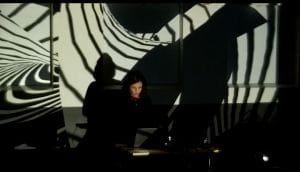 Sonic imprints of cultural and cross-cultural identities.
Location: Theater de Nieuwe Vorst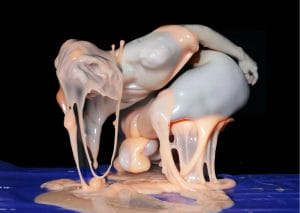 A VIBRATING SLIME INSTALLATION PERFORMANCE
Location: Theater de Nieuwe Vorst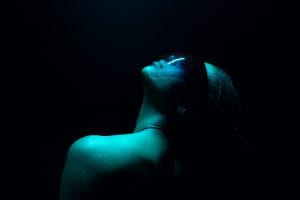 FUNK is the vibrancy of black culture, fueled by music, boogaloo, and soul train. In this euphoria, the authentic and physical expression of the performer emerges.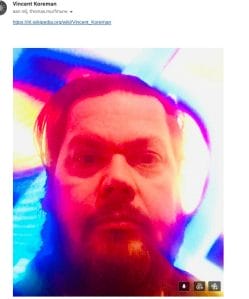 Which is arguably the most undynamic form of sound imaginable.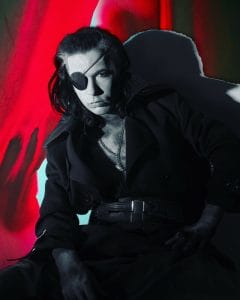 The Count fills the dance floor with intense queer love beats, carefree yet manic, taken on a homo-eclectic journey across genres and eras.
Exciting live performances with fast Belgian punk/violence, embracing the motto "Dance and destroy!"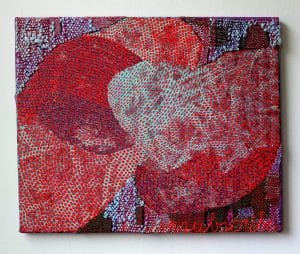 I unsubscribe – Offline queen – Iconic cry
In Fang Mij's paintings, oil paint, textiles, and language come together as a colorful collaborative entity.
Day: Friday, Saturday, Sunday
Installations that respond to complexities surrounding information and knowledge. More specifically, the focus is on zooming in on the infrastructures of industrial processes to understand the scientific and technological principles on which our modern vision is based.
Day: Friday, Saturday, Sunday
Triangle tortilla blocked in your mouth? Bolognese deniers at your door? Crimes against the Universal Crispy Rights of Chips spotted? Call Joeri! Sing Joeri! He might be ready.
Location: Theater de Nieuwe Vorst
A severe lung infection marked the beginning of the band's history.
Please don't be surprised if your children become wiser from listening to KrikKrak.
Location: Theater de Nieuwe Vorst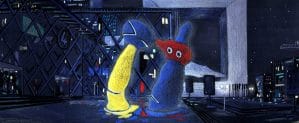 12' | France | 2023 From all sides, the concrete blocks are rising, in a completely by capitalism driven environment. What's the function of art in such public space?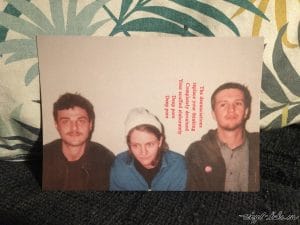 Liiek, a Berlin-based band, delivers a captivating blend of bass-driven groovy post-punk at the murf/murw festival
A deep fascination for the mysterious and obscure aspects of the human experience.
A unique blend of jazz, psychedelia, and electronic sounds at murf/murw.
10' | Austria | 2015 After last year's enthusiastic reception, another flashy highlight from Rainer Kohlberger. With his algorithmically generated worlds, he explores the audiovisual human capacity, where within this film he emphasizes focusing the eyes.
It is a yummy and wet paradise where drama-queens, cry-babies and too muchness are celebrated!
Location: Theater de Nieuwe Vorst
MyFACE project combines performance art and activism in public space with research on the relationships between identity, AI, and the weaponisation of biometric data.
Location: Theater de Nieuwe Vorst
Anisia Uzeyman, Saul Williams
110' | Rwanda | 2021 A neon-soaked Afro-futuristic sci-fi musical.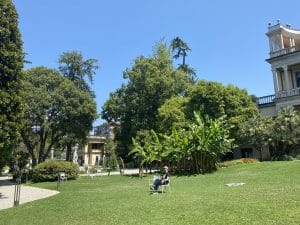 Moves amidst abrasive sound textures and distant echoes of worn-out new age synth tapes.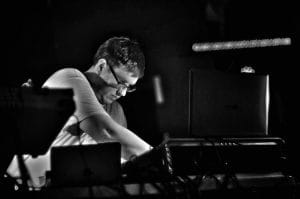 A variety of hardware and software tools to create atmospheric and textural music.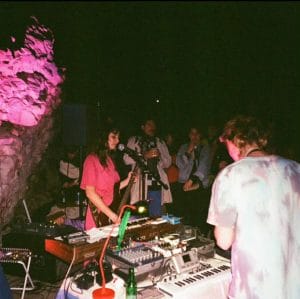 Embark on an extraordinary and adventurous journey through the 4th dimension Safari.
Location: To be determined
7' | Slovenia | 2022 Yes little naked man who hates beans, u go girl!
Modern harlequinade juggles words and limbs.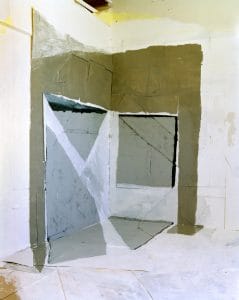 Failure is nonexistent. To keep trying, one eventually will create image. In Kunstpodium T, Femke Dekkers brings a pile of test- and unused material from her atelier to construct a new installation.
An abrasive, evocative mix of noise rock, post-punk, and blues.
Location: Theater de Nieuwe Vorst
A transcendent journey within a coherent substance.
17' | Finland | 2023 A little round film about how to be a circle in a world of squares.
A worship of the heavily industrialized lifestyle and yet a revolt against it.
This year, we are proud to present a selection of super short videos.
Day: Friday, Saturday, Sunday
Location: Theater de Nieuwe Vorst, Little Devil, Hall of Fame
A theater performance about the kinky post-colonial fetish.
The anthropology of the bed, a performance that keeps you wide awake.
Location: Theater de Nieuwe Vorst
The Furious Rodrigo Batista (Side A)
A poverty pornography performance about the ascension of Fascism in Brazil.
The Glamorous Boys of Tang
15' | Taiwan | 2018 A dissonant mindfuck accompanied by an orgy, bombastic set design and death.
97' | Finland | 2002 A modest dance of chaos and redemption, about a man who loses everything that defines him.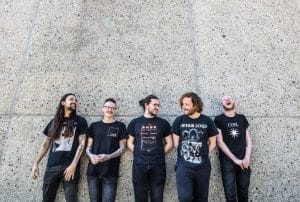 The feverish lyrics, brutal growls, and intensely high screams all contribute to a feeling of despair.
Bombastic MicroKorg sounds are combined with a New Order-esque new romantic flair.
TRY-OUT All Watched Over by Machines of Loving Grace
Ezra Veldhuis & Bosse Provoost
A 'cybernetic ecology' in which it is not always clear whether the entanglements between people, materials and devices are symbiotic or conflictual.
Location: Theater de Nieuwe Vorst
Two Pieces and a Tiny Dot
Two mesmerizing stop-motion works capturing fragments of New York, inspired by the verses of Jacob Glatstein and Celia Dropkin, inviting you to immerse in the tapestry of emotions and experiences within the city.
Day: Friday, Saturday, Sunday
he universe of UBU IMPERATOR extends beyond sound and manifests itself in illustrations, animations, and texts.
Underworlds, A Gateway Experience
Which future visions arise from a game with 22 oracle playing cards?
Location: Theater de Nieuwe Vorst
Wobby Wonderland is a DIY publishing & printed matter fair, where independent publishers, artists and collectives sell their publications, zines, art prints and other printed matter.
13' | Hong Kong | 2018 A Buddhist elephant, a chicken addicted to social-media, and the root of a tree with far-reaching fear of insects. What connects these events?
Sacred music and ancient vocal styles with electronic music.
Noise-punk improvisations with a mischievous and free-spirited attitude.
Zea started as a five-member band in the 1990s but later evolved into a dynamic solo project.
Location: Theater de Nieuwe Vorst